The Dramble
The Dramble is a growing independent website run by a group of passionate whisky enthusiasts. The site presents straightforward and genuine evaluations of all types of whiskies, as well as regular features and interviews that explore the rich tapestry of the vibrant whisky world.
Feedspot Top 40 Award - March 2018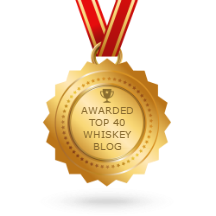 It's all a matter of opinion – add yours
To us, whisky appreciation is an inherently social activity based around the sharing of individual experiences and opinions. The number of whisky websites and blogs has risen tremendously over the past decade, and whilst each one adds to the growing knowledge pool of the whisky community, that knowledge is now widely dispersed. Let's try to join it back up a bit.
Linking to your reviews and tasting notes
Whilst sharing our opinions, we'd also love to share yours - if you find a Dramble tasting note that you have also produced a review of (written or video) you can add a link to it that we'll display on our page. You'll find out simple link adding tool on the bottom of each of our reviews.
The Dramble team
Matt McKay, Co-Founder and Lead Writer
As The Dramble's editorial lead, Matt currently pens most of the content on the site. He has run a monthly whisky club in North West London for a number of years, and holds the WSET Level 2 Award in Wines and Spirits.
A Chartered Public Relations Practitioner by trade, his day job involves promoting, representing and enhancing organisations brands and reputations. Unsurprisingly, this too involves a lot of writing.
Danny Winbourne, Co-Founder and Lead Developer
As The Dramble's Technical Wizard, Danny is responsible for making the site look and work as you see it today. He has a keen interest in Whisky, with a collection of over 130 bottles, and attends Matt's whisky club each month.
A Web Developer by day, his skills along with Matt's writing were an obvious partnership, which led to the birth of the Dramble.
Guest posts and writing for The Dramble
We're always delighted to hear from fellow whisky enthusiasts who want to share their opinions, stories views and reviews. If you're interested in writing a guest post for the site, or joining our editorial team do get in touch.
Who are The Dramble's readers?
The Dramble was founded in April 2017 and has grown consistently since. As of February 2018 the site attracts up to 4,000 unique visitors each month, delivering a total of 8,000 page views. Our geographic reach is broad with visitors from 121 countries over the past year, and our biggest audiences by demographics are 25-34 year olds (33.5%) followed by 18-24 years olds (27.5%).
Honest editorial policy and scoring
The Dramble as an independent whisky review and opinion site is committed to providing you with balanced and accurate information. We follow the Drink Blog Code 2007. The addition of external links to other whisky blog sites is not a broader endorsement of that site.
The Dramble reviews whiskies from its own extensive liquid library – it also produces tasting notes from sample bottles (either purchased or swapped with fellow whisky enthusiasts). Where press samples have been provided we will note this clearly. However, the submitting of samples does not by itself guarantee a favourable review – we review based purely on the quality of the spirit in our own opinions
Our 'Tastings' section gives you our views on whiskies from all over the world. Scores are given to provide a guide to our feelings of the quality of a whisky in general, but these are no substitute for tasting yourself. The rating of whisky is an oft-times thorny topic with many a post written favouring one scoring system over another (or giving a rationale for not scoring at all). The Dramble does score, and it uses a 100 point scale. Reviews are a personal thing – a matter of opinion. This is just ours.

96 - 100 The Holy Grail of whisky - we've not found it yet
92 - 95 Outstanding - amongst the best we've tasted
88 - 91 Excellent - you really should endeavour to try this
84 - 87 Very good - well worth your time
80 - 83 Good - no complaints, but no fireworks either
76 - 79 Average - certainly drinkable
72 - 75 Below average - probably inoffensive, possibly rather boring
68 - 71 Poor - your time would be better spent elsewhere
64 - 67 Very poor - to be avoided
60 - 63 Flawed – something has gone wrong here
56 - 59 Very flawed – heading toward being offensive
Below 56 Varying degrees of outright no – hopefully you won't die from the experience
Copyright and reuse of content
All content on this site is licensed under CC-BY-NC.




You are free to:
Share — copy and redistribute the material in any medium or format
Adapt — remix, transform, and build upon the material
The licensor cannot revoke these freedoms as long as you follow the license terms.
Under the following terms:
Attribution — You must give appropriate credit, provide a link to the license, and indicate if changes were made. You may do so in any reasonable manner, but not in any way that suggests the licensor endorses you or your use.
NonCommercial — You may not use the material for commercial purposes.
No additional restrictions — You may not apply legal terms or technological measures that legally restrict others from doing anything the license permits.
We may collect website usage data. Collecting this data helps us understand what you are looking at on the site and therefore improve our offering and customise the website to you. We hold this usage data securely. We also follow stringent procedures to ensure we work with all data in line with the Data Protection Act 1998.